Halloween Food Drive 2011 – Thanks!
Wow folks! We exceeded our goal!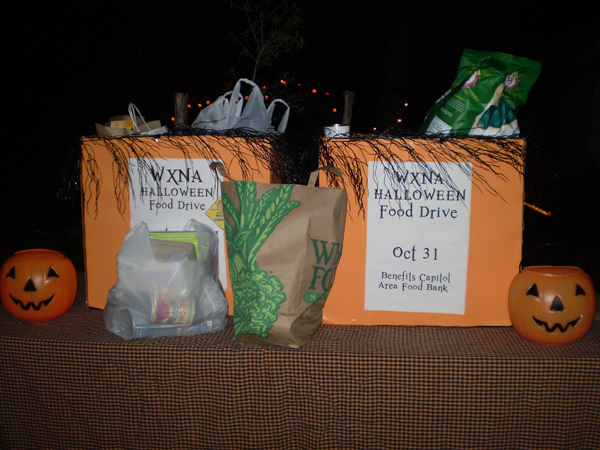 168 pounds of food for the Capital Area Food Bank, enough for 134 meals!
Thanks to everyone who donated or came by to visit and enjoy a cold one and/or a sausage wrap.
We're proud of our little 'hood.