Halloween Food Drive 2016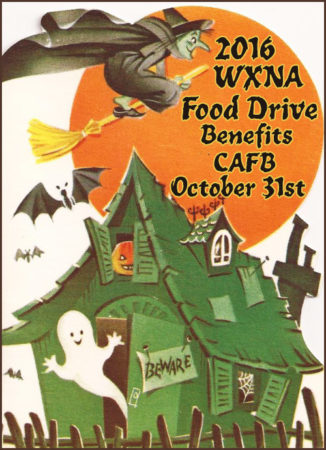 The 8th Annual WXNA Halloween Food Drive 2016!The 2016 Food Drive has been extended to Halloween Night! The Food drive benefits Capital Area Food Bank. We are very fortunate to live in a neighborhood like Walnut Crossing. Let's keep our little community strong by getting out on Halloween night to celebrate Trick or Treat in Walnut Crossing. While your out stop by 12105 Scribe Dr. to help us collect non perishable food to help feed those less fortunate. The Food Drive boxes are on the porch and food can be dropped off at any point during the rest of October and on Halloween Night.
Drop your donation of non perishable food items to 12105 Scribe on before or on October 31st.
Have a safe and very Happy Halloween!