2017 Teal Pumpkin Project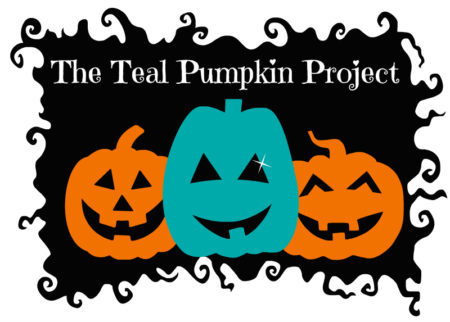 Once again Walnut Crossing has joined with Milwood to host the Teal Pumpkin Project. If your child has food allergies or special needs that prevent them from being able to receive candy on Halloween but would still like to experience the joy and wonderment of Trick or Treat in Walnut Crossing, they can! Houses that display a teal pumpkin will also be offering non candy treats for those kids who are Trick or Treating that have food allergies.
If you would like a Teal pumpkin plaque for your house or a teal pumpkin sticker for your child to wear identifying them as needing a non candy treat stop by the Milwood Library to pick yours up. A display will be at the front where you can pick them up. If you will be providing non candy items or candy in conjunction with candy you can sign up to be added to the list of houses. If you are looking for houses that are providing non items you can refer to the list to know what houses are participating. While your out enjoying the sights and sounds of Halloween look for the Teal Pumpkin cut outs posted on houses. You can also refer to Milwood's list of houses if you would like to venture over Amherst as well to add more non candy Trick or Treat opportunities for your child. Milwood Teal Pumpkin House list.
Map:
Here is the list of Walnut Crossing houses participating in the Teal Pumpkin Project 2017

12105 Scribe Dr. – Kernan Hornburg
3701 Gable Dr. – Krista Miller
12000 Scribe Dr. – Natalia and Andy Mills
12319 Danny Dr. – Mary Hammel
12217 Forsythe – Nancy Ruiz
12127 Scribe Dr. – Kathy Ross
3201 Spaniel Dr. – Shanti Grossman