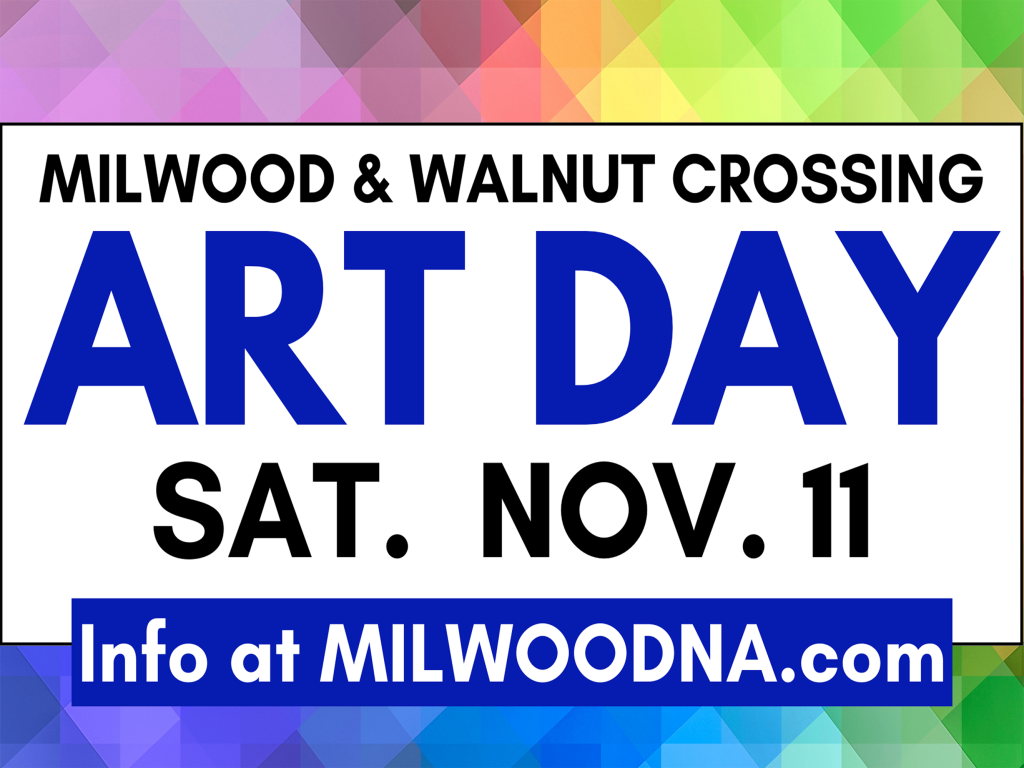 The Fall Milwood & Walnut Crossing Art Day will be held on November 11th 2023
10:00 AM -2:00 PM.
Sign up to HERE to register your art with the event and for more information.  $20 registration fee for adults $10 for minors displaying their art. 
Milwood & Walnut Crossing Art Day is free and open to the public. Over 50 artists and creatives, young and adults displaying original art in the form of paintings, photography, jewelry making, ceramic art, printmaking and mosaic art. Milwood & Walnut Crossing Art Day also includes performance artists, marching bands, musicians and balloon artists. Food from local bakers, BBQ and other treats will also be for sale the day of the event.
This event is open to artists of all disciplines of art, performance and culinary endeavors from Walnut Crossing, Milwood and North Austin. Artists are welcome to sell from 12400 Amherst Drive (Texan Mart parking lot), The Walnut Hub located at 12105 Scribe Drive along the park, your own driveway/yard or in a shared group driveway/yard.  
Registration is now open if you would like to feature your work and be included on the map and promotion for the event.
Mark your calendars to plan for a fun art filled day in the neighborhoods.